Bigg Boss 11 controversies are increasing day by day. One big issue that had happened was that of Zubair Khan & Salman Khan. Salman Khan had insulted Zubair a "Dog", on which he had given a befitting reply to him.
We also know how Zubair Khan claimed to have attempted suicide after hearing harsh words from Salman Khan. He had approached renowned lawyer Shabnam Shaikh to fight the case for him. However, when media came in touch with Shabnam, she told a different version of the case altogether. She said that Zubair has filed fake cases.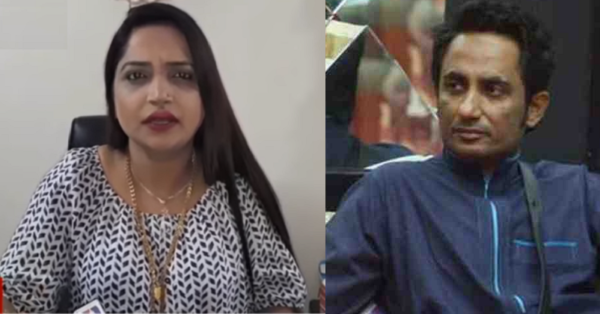 Well, she had called a press meet to expose Zubair Khan, because he was lying all the while. Yes, Zubair's own advocate is against him now because she believes he has lied to her and created unnecessary drama. The first thing which Shabnam told the media was that Zubair didn't attempt suicide, but had just 2 tablets.
After taking those 2 tablets, he became very violent and due to this reason, he was admitted to the hospital and not for attempting suicide.
Shabnam says that the ruckus he created about suicide after coming out from the house was nothing but a lie. When she went to Lonavla & asked him to come to the police station for filing an FIR, he ignored her and didn't even come there for giving his statement.
Also, Shabnam got in touch with Varsha Kapoor from the Bigg Boss House, who told her that intake of medicines is carefully monitored inside the house. So, if this is the case, where did Zubair get so many tablets from?
She has exposed him in front of media & has called him a liar. You need to watch the video below;
God knows how much drama will come our way now. What do you have to say?