Mahashivratri that falls on Feb 24 this year is just a one days away and is celebrated with much fervor in many parts of India. The festival that marks the convergence of lord Shiva with goddess Parvati who is also known as Shakti, holds great importance for many. It is considered an auspicious time to evoke the lord and seek his blessings as it is believed that the planetary alignment is perfect to please spiritual energies. We tell you more such interesting facts about Mahashivratri.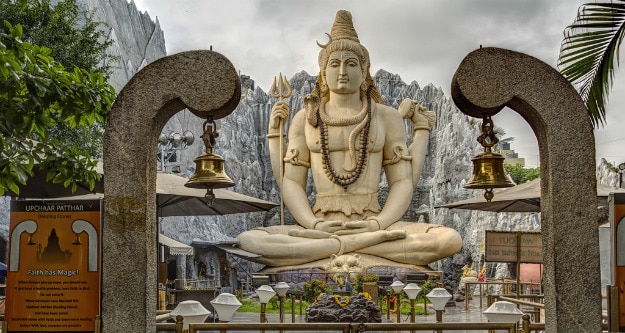 The festival is celebrated in the night as ratri refers to night and the festival's name translates to the great night of lord Shiva. His devotees fast since morning and then offer prayers all night long and after taking a bath the next morning break their fast by eating something. This fast can be quite strict and tough because of its long duration. Even so, the celebrations are on in full swing and people are full of energy and you will not feel that they haven't eaten all day.
Mahashivratri falls in the month of Phalgun according to the Hindu calendar on the sixth night. It is usually in the month of February or March every year though the date varies. This year, the festivities will begin on Feb 24 but will go on till March 25. Several devotees sing and dance the entire night singing bhajans and chanting om namah shivay in the lord's praise.
It is believed that Shiva did his famous tandav dance on the eve of Mahashivratri. The night is also marked as one of the darkest nights of the year. Yet, this festival falls on this night and is a reason for celebration. Just like Shiva is known as the destroyer yet worshipped by man, this festival is about finding peace within yourself as creation begins once everything is destroyed.
How do you celebrate Mahashivratri? Tell us in the comments section below.