4. ROPE SWING BUNGEE JUMPING
Imagine bungee jumping but on prozac. Rope swing bungee jumping is where you freestyle it off the side of a cliff to life-threatening depths, of course, with a rope to hold on to which allows you to later swing from side to side. Adventurers Andrew Kirkpatrick and Mike Wilson tried this back in 2013 over South Africa's Magwa Falls. Only eight other people could find it in them to complete the 600-ft jump.
5. GLACIER BODY BOARDING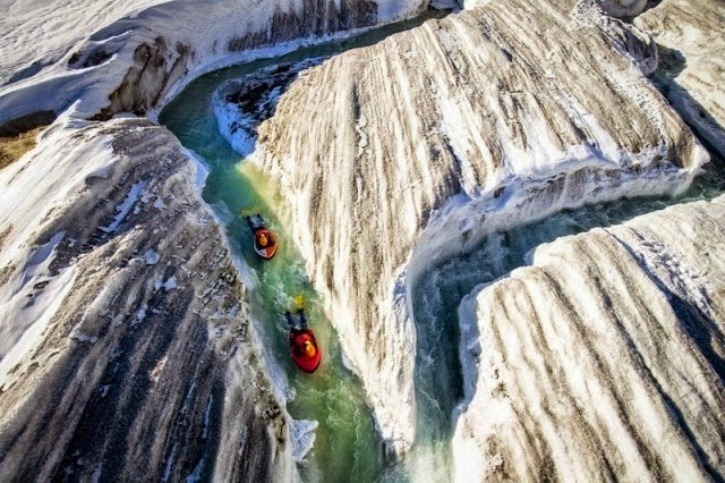 Snow Addiction
Strong currents, hidden crevices and collapsing ice – these weren't enough to stop Switzerland's Claude-Alain Gailland and Gilles Janin from body boarding in only the largest glacier, in Europe, the Aletsch in Switzerland. Body boarding through a scary glacier. What could go wrong?